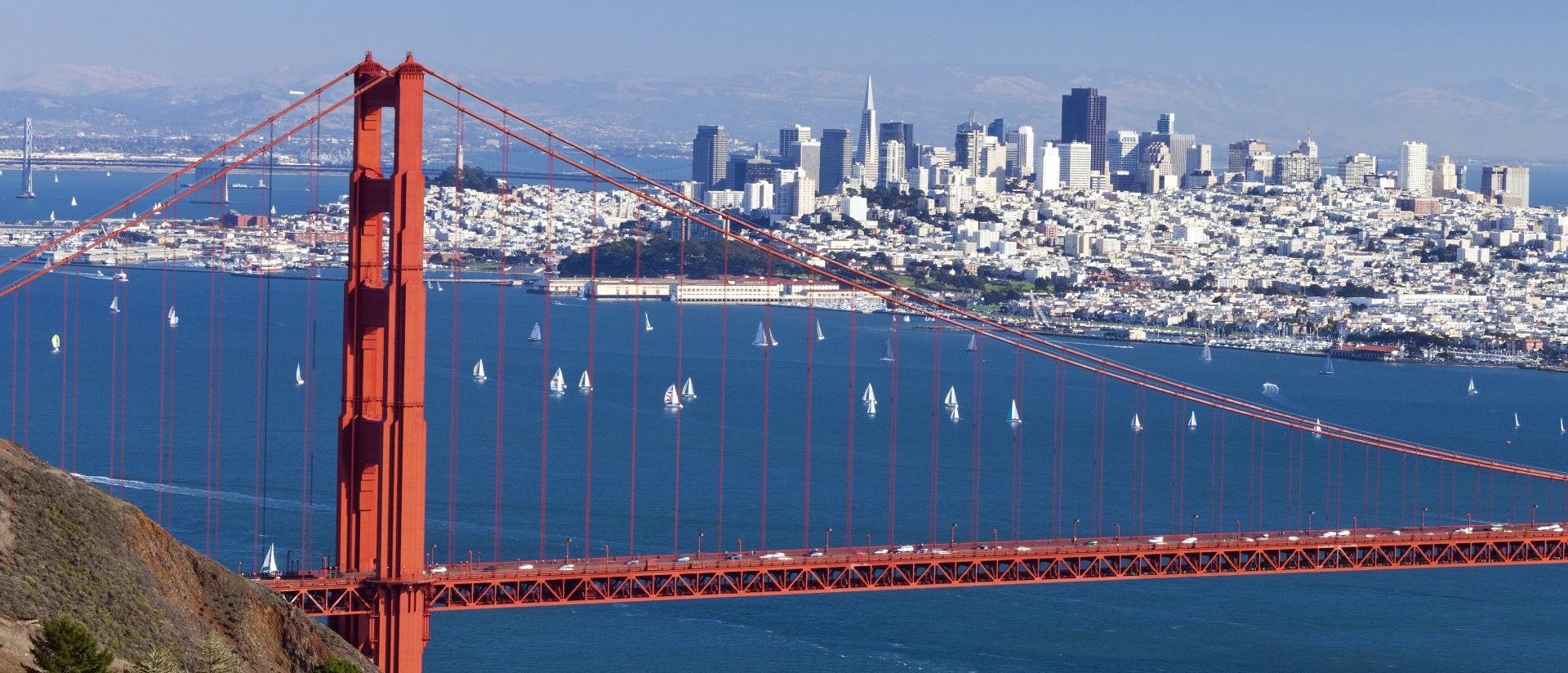 GMC & BUICK BAY AREA
Here at Putnam Buick GMC in the Bay area, our dealership has a massive new car inventory, used car inventory, and a service center to accommodate a wide range of needs. 
We're easy to access Palo Alto, San Jose, Mountain View, and all surrounding areas. Our location in Burlingame is near Highway 101, making it possible to reach us quickly from just about anywhere in the San Francisco Bay Area. Our wide range of services makes this the place to be when you need a new car, a used car, or service for your current car.
GMC DEALERS BAY AREA
If you live near Santa Clara County, Contra Costa County, or San Mateo County, you'll find that we have one of the largest new car inventories in the area. When you visit our GMC dealership and Buick dealership in Burlingame, you'll find all of the most in-demand vehicles at great prices. Consider popular Buick SUVs like the Envision, Encore, and Enclave. We also carry GMC SUVs like the Yukon, Acadia, and Terrain. Finally, you can find legendary GMC trucks, including the Sierra and Canyon. 
BEST USED CAR DEALERSHIPS BAY AREA
Besides our large selection of new Buicks and GMCs, you can find some affordable and reliable used vehicles. We carry cars, trucks, and SUVs that have a reputation for running dependably and holding their value for years. Each of our pre-owned vehicles here at Putnam Buick GMC has been inspected to ensure that it's in good condition and is ready for whatever you demand of it. If a new car isn't in the budget, check our selection of used cars, trucks, and SUVs.
NEW CAR FINANCING IN THE BAY AREA
Buying a car in cash is a good option for some people, but most drivers decide to take out a new car loan. Whether you're after a Buick SUV or a GMC truck, our financing experts will work hard to find the most attractive offer you can get. We'll work with your credit score to find the lowest interest rates and most affordable monthly payments we can. This is one of many reasons drivers come to us from South San Francisco, Daly City, and Redwood City.
LEASE OFFERS NEAR THE BAY AREA
If financing a new car doesn't sound appealing to you, a lease might be a better option. Many of the GMC and Buick vehicles you see in Cupertino, San Bruno, and San Mateo have been leased, which is a nice option for those who always want to drive a late-model vehicle. Our special lease offers are designed to minimize monthly payments and the amount due at signing for an affordable experience.
GMC SERVICE CENTER IN THE BAY AREA
When you buy a new car, it's a good idea to keep up with your regular maintenance so your investment will last a long time. It's easy to reach Putnam Buick GMC service from just about anywhere in the Bay Area, so you shouldn't have to fight too much traffic when you come in for regular service. 
From your first oil change to an emergency repair when the check engine light comes on, our technicians will be here for you. We can even install premium parts and accessories to customize your vehicle.
THE PUTNAM FAMILY'S HISTORY
The Putnam family name has long been a staple of the auto industry in the U.S. and its rectitude and integrity are as strong today as they were back when Joe Putnam, himself, first entered the industry in 1953.
After Joe was born on a small farm in South Dakota in 1934, he found himself growing up in one of the more troubling economic periods, the Great Depression.

Every member of the family was expected to contribute at a very young age and every child learned a strong work ethic and positive attitude towards self-improvement. His parents were very intent on each of their children growing up to be upstanding members of society.


It was in 1953 where Joe, after marrying his high school sweetheart, Mary Lou, moved off to Minneapolis, Minnesota and began his venture into the auto industry. For five years, Joe worked in automobile retailing, gradually becoming one of the top salesmen for Ford Motors. His hard work was handsomely rewarded in 1958 when he became a partner in his own Buick, Cadillac, and GMC dealership in Devils Lake, North Dakota.


Only seven years later, success had enabled Joe put the family on the move again, this time headed for California. After purchasing a location in Burlingame from Charlie Howard, most famous for his ownership of the racehorse, Seabiscuit, Joe opened the doors to Putnam Buick and began to secure his place in the Northern California auto industry.


But the dream didn't stop with just one dealership. By realizing the changing times and understanding the growth of the imported car business, Joe expanded in 1987 to include a Mazda dealership. Soon after, with his son Marty, Joe expanded further by becoming a Charter Dealer for Lexus in the United States. Dealerships for Chevrolet and Volvo soon followed along with the rest of the General Motors offerings in the late 90's.


Kent Putnam, another of Joe's sons, is also following in his father's footsteps and today runs Putnam Chevrolet of Burlingame.
Why Buy with Putnam Chevy in Burlingame, CA?


When you visit Putnam Chevy you will find many amenities including state-of-the-art facility, factory-certified technicians, warranty specific service and many more!


At Putnam Chevy in Burlingame, we believe that you will want to buy your next vehicle from a dealer that has a proven track record of customer service before, during and after the sale. Every member of our staff is here to serve you, from our experienced, certified sales associates to our Chevrolet certified service technicians and management staff.

We are all committed to this common goal of customer satisfaction. At Putnam Chevy, nothing takes the place of courtesy. Shopping for a new vehicle at Putnam Chevy is designed to take the stress and uncertainty out of buying a car. Whether it's your first time shopping with us, or you're a loyal customer of ours, we aim to provide outstanding service to everyone that walks through our doors. Come experience the difference at Putnam Chevy!


Exceptional Value


The benefits of buying at Putnam Chevy extend beyond a smooth buying process and courteous staff. Purchasing or leasing a new Chevrolet vehicle from Putnam Chevy has advantages other dealers simply can't match. Chevrolet has the right vehicle, with the right specifications for you.

Chevrolet is dedicated to ensuring the lifetime cost of a vehicle is kept low through advanced engine technology which extends performance and efficiency across the entire range, and designs vehicles to be easy and fast to service and maintain. High resale value Chevrolet has a broad market acceptance and a reputation for retaining their value.